Just haven't had a chance to blog about it. Work's been hectic so have had to curb computer time.
We got invited to the third birthday party of a young lady of our aquaintance. Of course, as addicted stitchers tend to do, I decided (only five days prior to the party) to stitch up something pretty for the birthday girl.
Rather than hunt through the several bazillion suitable charts I have languishing here at home, I ended up searching through the myriad of freebies at
Cross Stitcher's Club
and chose a fairy alphabet that looked like it would come together in short order. It would have too, if I hadn't done my usual and added some sparkles here, some beads over there, a bit of variegated floss for that bit and oh, what the heck, why don't I just stitch the skin over one?
LOL, totally worth it. Had fun stitching. Found a frame to fit on the morning of the party and as the party was starting, DH and I were sitting in the middle of the kitchen floor trying to frame the thing!
Here it is:
Happy Birthday Sarah, thanks for sharing your day with us. xxx
Design stitched on 28ct White Monaco.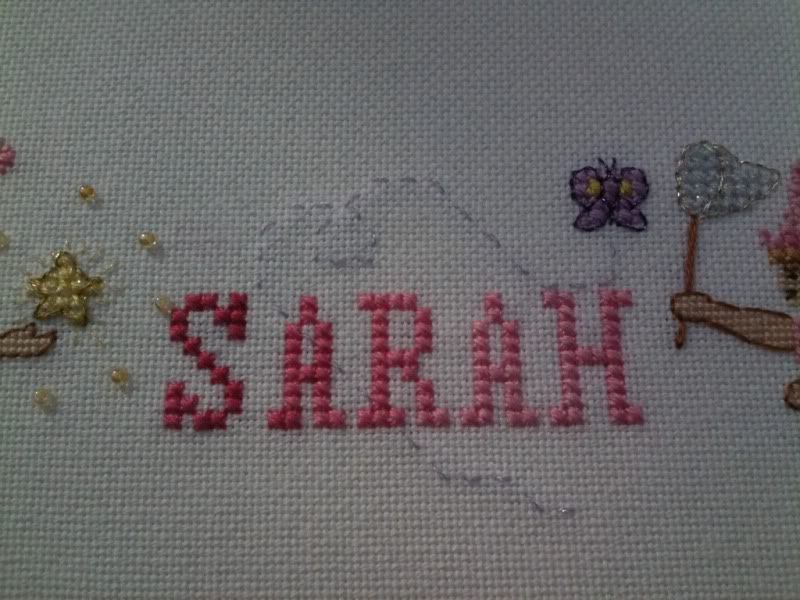 Variegated pink for the lettering - stitched one whole stitch at a time to capture the full effect of the variegation. Butterfly stitched in DMC Metallic and Light Effects. Butterfly flight path also in Light Effects.
Butterfly net one strand of DMC floss, one strand of Light Effects and one strand of Kreinik pearl blending filament. Butterfly wings in DMC Light Effects, backstitched in DMC Silver Metallic.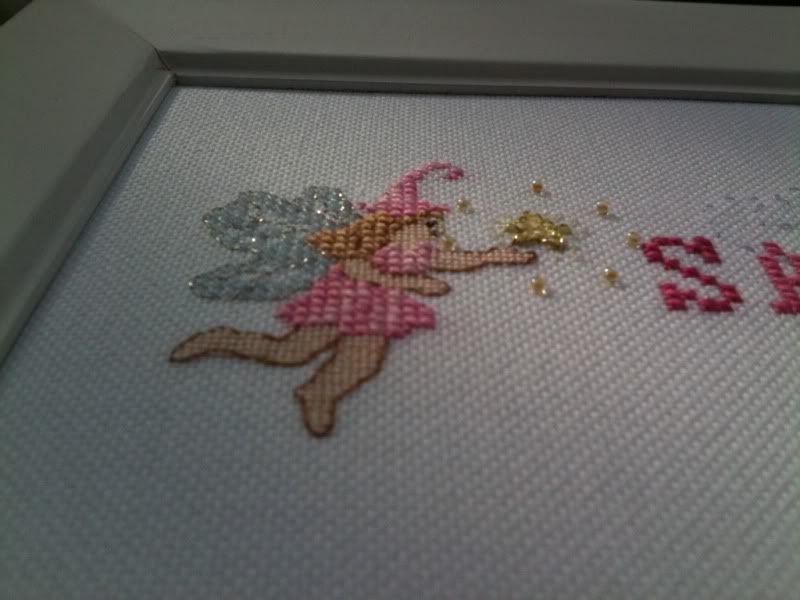 Skin stitched one over one (full crosses). Star: Light Effects and Gold Metallic, yellow Czech Glass beads (attached with YLI invisible thread)
The Framed Piece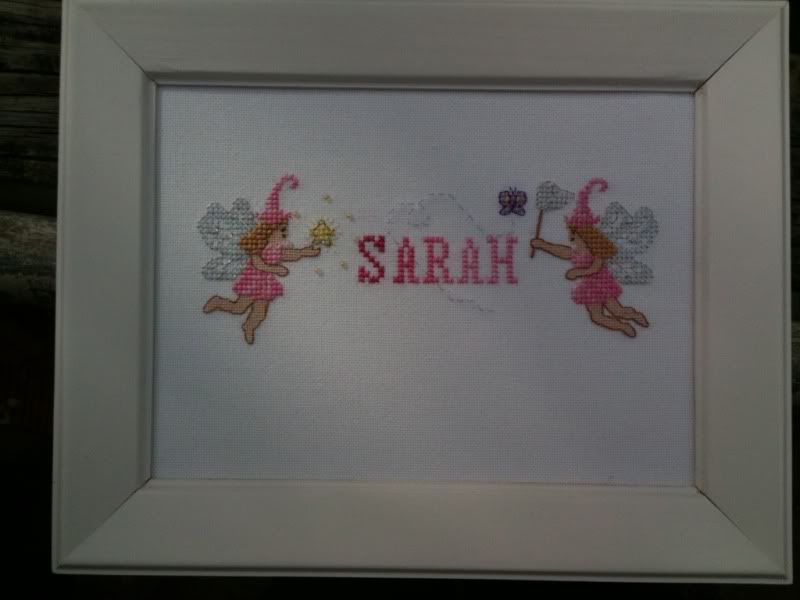 I wasn't altogether happy with the frame. I'd have liked it to be narrower but as it was a last minute frame job, I had to make do.
Sarah is apparently thrilled with it and it's now hanging on her bedroom wall.