Time got away from me in the last couple of weeks. Haven't picked up my needle since the "OMG, it's 3am" post.
I had every intention of finishing both the L and the June sampler by the end of this week but as the saying goes: The best laid plans of mice and men...
I finally got some stitching in today and finished my cheeky little monkey...
He's number four of a set of six. I'm planning on turning them into a cube for a friends baby boy. Only two to go - a bright blue parrot and a cute yellow snake.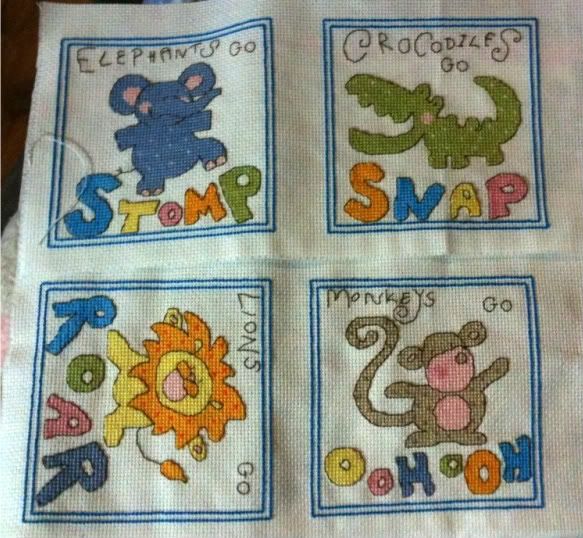 It's Mothers Day in Australia tomorrow. DH raided my wishlist at 123stitch and ordered a pile of beads and threads that I had on the list! I think he picked a new chart too. They should arrive by the end of the coming week - exciting! Probably worthy of a blog photo, 'cause after all, how many of us don't love admiring a pile of sparkly bits being added to the stash!