Huge apologies for my extended absence!
Life has been crazy busy and stitching has had to take a back seat. I've been plodding along on my Crazy January number four - the Christmas Elf Fairy - and I feel like I've finally got something worth showing you all. Getting near to the home stretch!
This is how she looked when I put her away last night: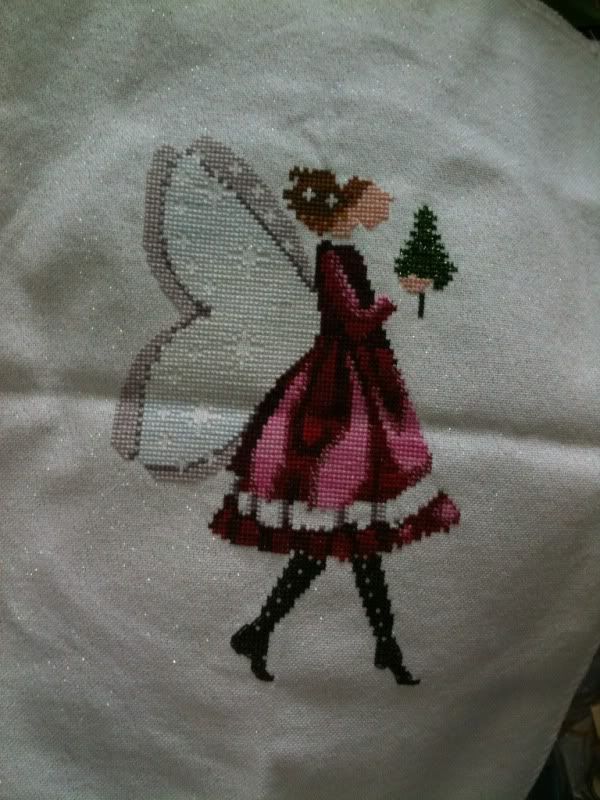 I hope you are all well. I've very much missed all the goings on around the blogosphere and will be endeavouring to catch up asap.
Apparently I have my blogoversary coming up in 22 days - might need to do something about that!
Happy Stitching everyone.
xxx
K