Nothing like leaving things until the last minute!
I freely admit I'm an expert in the art of procrastination. I've been "almost finished" the Sweetheart Tree sampler for months. I'm leaving for New Zealand on Saturday. So when did I finally get it done?
Monday.
Typical.
Thank you Dear
Minnie
for providing the final impetus to get it done. She told me to hurry up and "pee, or get off the pot."
LMAO!!!
So, done it is. (BTW, Minnie started stitching this same sampler
after
I did and finished it long before me, so she knew exactly how little time I needed to spend on the thing to get it done.)
Now, without further ado... for my Mum...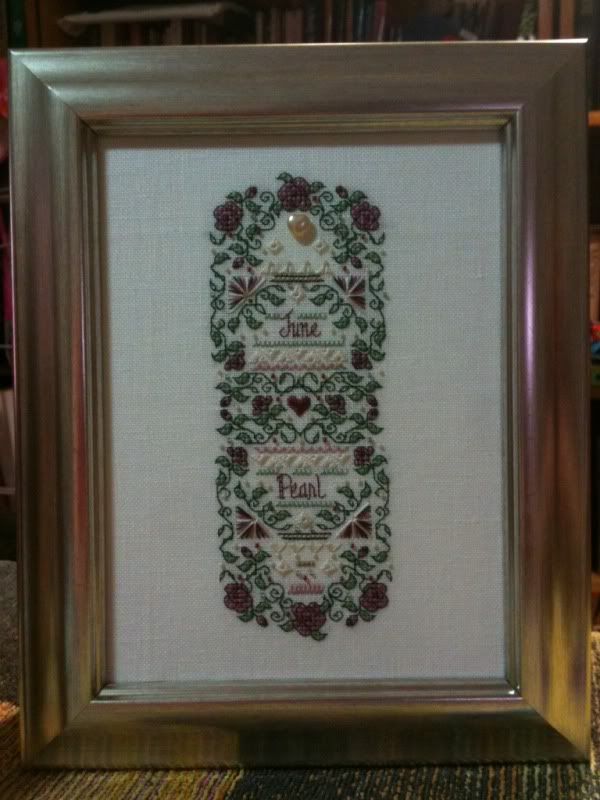 The Sweetheart Tree
June Pearl and Roses Sampler
32 ct antique white Belfast linen
DMC floss, Mill Hill beads
... and seeing as it's time for show and tell, here are Dad's framed fishies: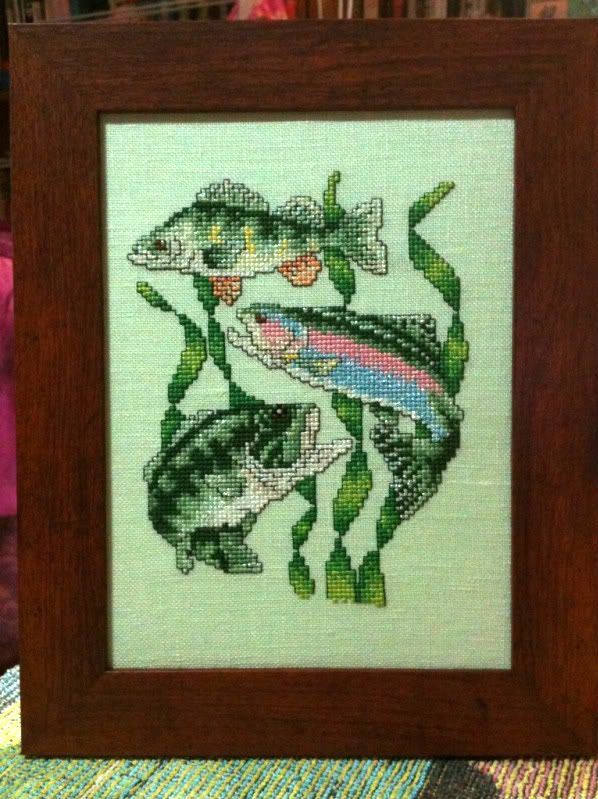 Kreinik (freebie)
Freshwater Fish
32 ct mint green Belfast linen
DMC floss, Kreinik #4 & #8 braid
and my sister's "T":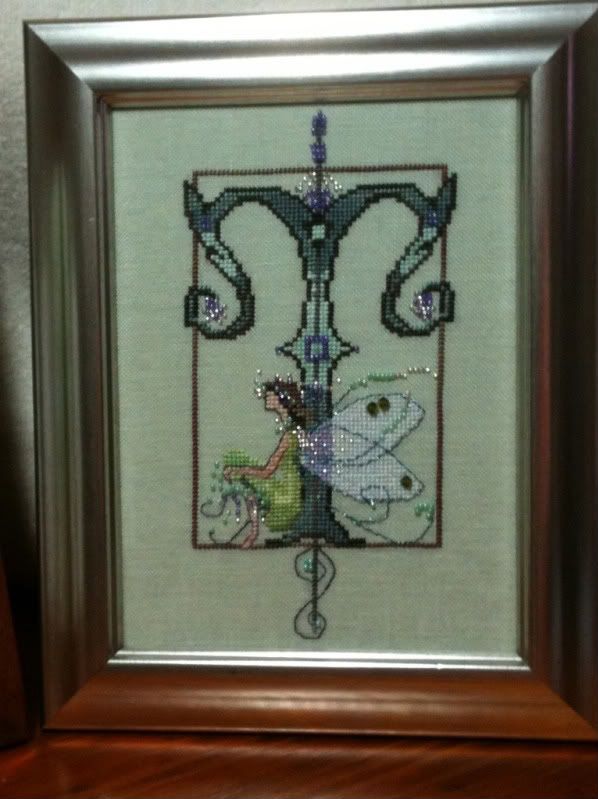 Nora Corbett
Letters from Nora
T
32 ct waterlily Belfast linen
Crescent Colours overdyed floss.
Mill Hill beads and treasures
Kreinik #4 braid
and to finish off tonight's show and tell; All three framed pieces. Ready to pack in my suitcase to take to New Zealand on Saturday.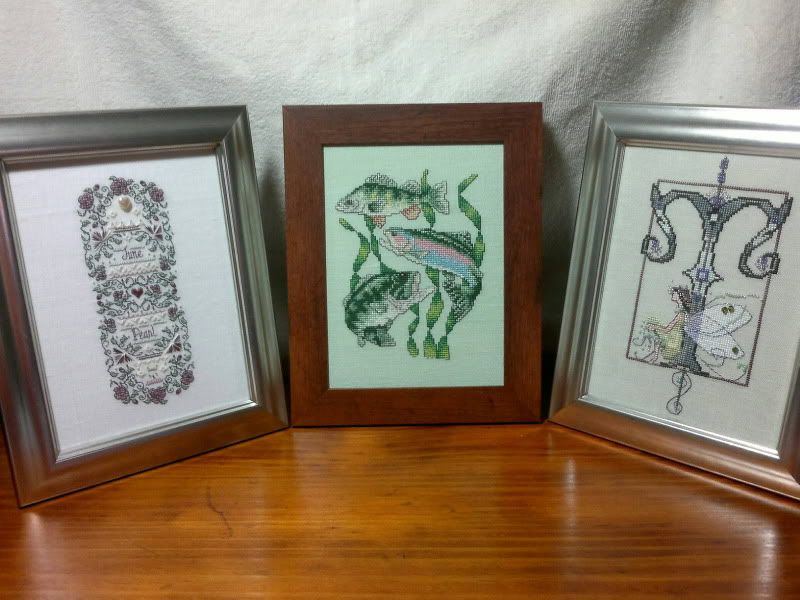 Happy stitching everyone!
xxx
K