... and it's nowhere near midnight!
Sorry, I haven't ironed it yet. Here 'tis, hot off the hoop: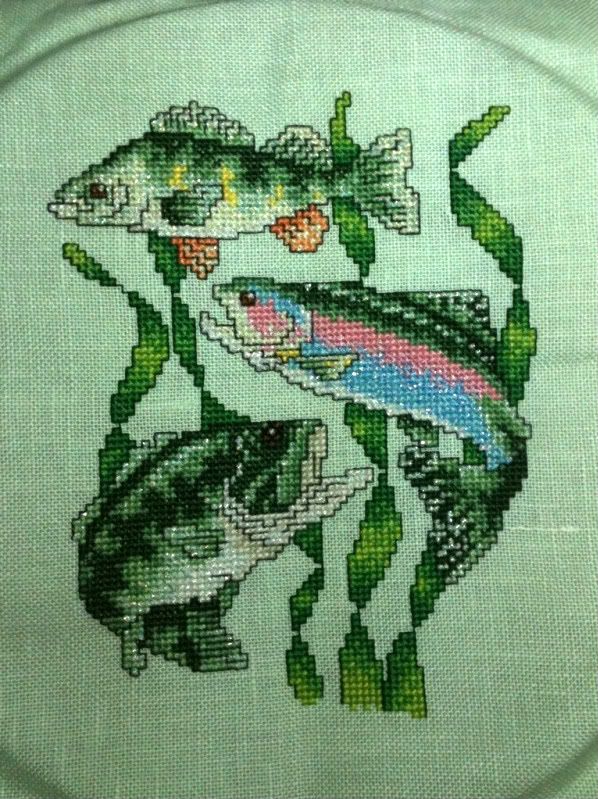 Freshwater Fish
designed by Mike Vickery for Kreinik
Mint Green Belfast (32ct) Linen
DMC thread and Kreinik #4 & #8 Braids.
*big sigh* Oh it feels good to finally have another happy dance. It's been too long. Tomorrow night I'm going for two in a row - only one rose, some backstitch and some beading left on Mum's sampler.
Yay. Happy me!
Happy stitching everyone.
xxx K