Today (Saturday) marks the beginning of the October
Stitch-Week-A-Thon
at the about.com cross stitch forum
So far, no stitching.


Lily wanted stories. Jacob had a meltdown. Played alphabet games with Lily. Had to figure out what the good guys in Transformers are called for Jacob (Incidentally, they're the Autobots, in case it's the winning question for Trivial Pursuit one day. He's never seen the Transformers, btw, so if anyone can figure out why he wants to know this, would you let me know, LOL)
Not to worry, it's not 1pm yet, so I'll get started in a little while I suppose.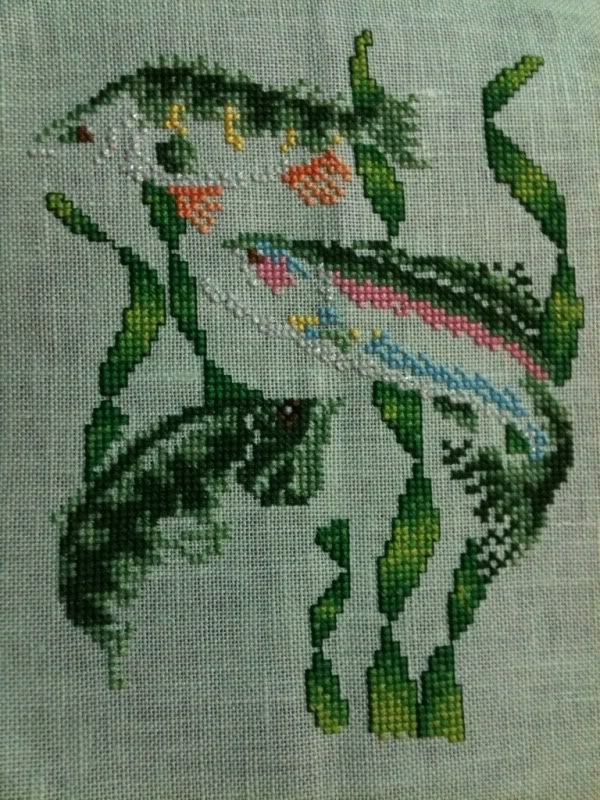 Planning on putting in the last of the DMC on Dad's Freshwater Fish. There's only a little bit left though, maybe an hour.
I was expecting the Kreiniks in the post a week ago but they haven't arrived yet. First time I've ever had a delay with a 123 delivery. I blame Australia Post though, not Joanne. She posted them on the 17th of Sept.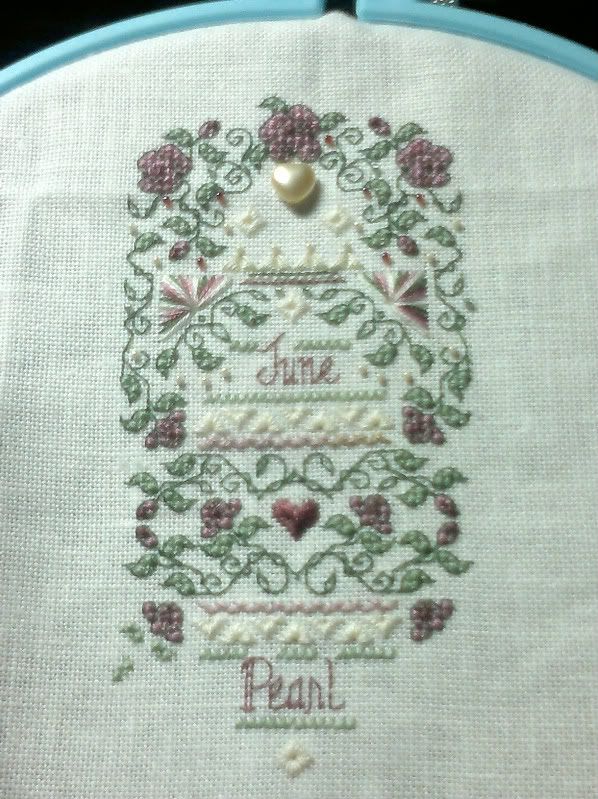 Next up will be Mum's June Sampler. I know, I know, I've been procrastinating over this for almost six months.
Seriously, I think I can get this finished by the end of the weekend. There's very little to go, I'm just an expert at faffing around.
During the week, I'm back at work. School holidays are over. I do have Monday off but the kids are going to be home too and I should be a good Mama and make sure all their school gear is sorted for Tuesday - it's that procrastination issue again, all the things I should have done in the last two weeks while they're off school, I'll do on Monday.
Monday and weeknight stitching will be Lily's L - yet another WIP I should have finished months ago.
Weekday stitching - I'll take my Christmas exchange piece with me to work. No photos though, it's another mystery exchange.


If I find myself on a roll and that lot actually get done, I'll spend some more time on the advent calendar...


Next weekend, I'll be working most of both Saturday and Sunday but I assume the kreinik #4's will have arrived and I will finish Dad's fish completely.


Well, there's the plan... will be interesting to see if I achieve ANY of it! LOL... Gotta start somewhere!

So if you need a bit of motivation in your mojo this week, why don't you visit us at about.com and join in the SWAT. No rules other than: Have fun and get some stitching done. Stitch as much or as little as you're able.

Well, I hope to have some progress photos soon... fingers crossed!

Happy stitching everyone.

xxx

K