Not the best photos, but I tried to take pics on an angle that show the sparkles! The Kreinik effect has definitely been worth the wait. I should get the second fish backstitched tomorrow.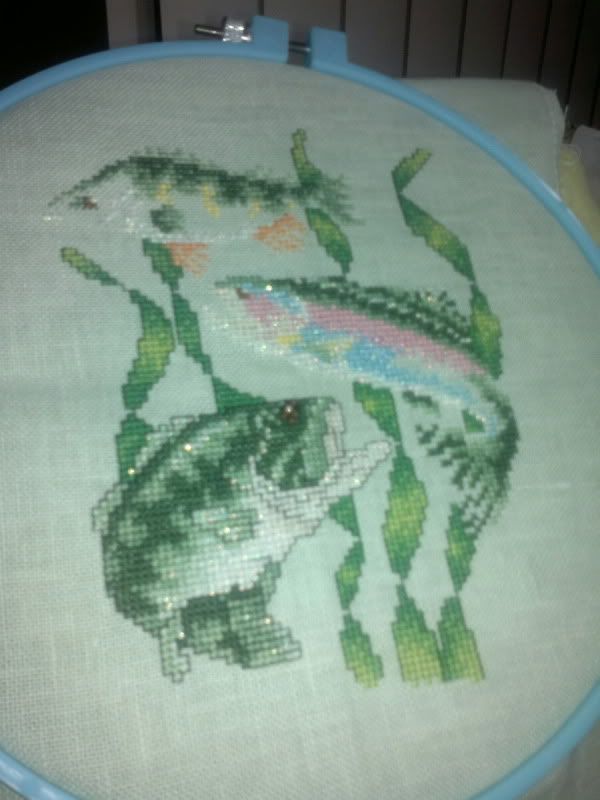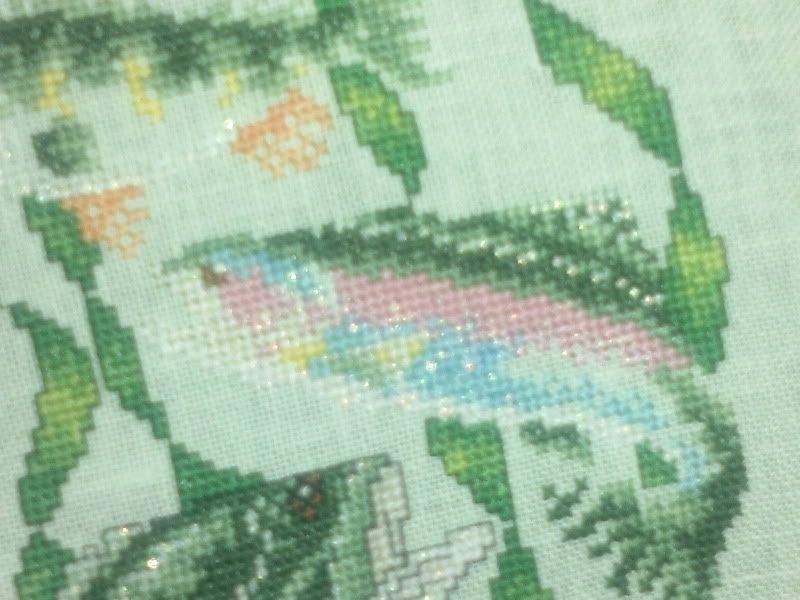 Spent a little more time on the ABC tonight. Would be very easy to stitch all night on this one but I have a flute student at 8:30 tomorrow morning and I won't be much use if I don't get at least some sleep!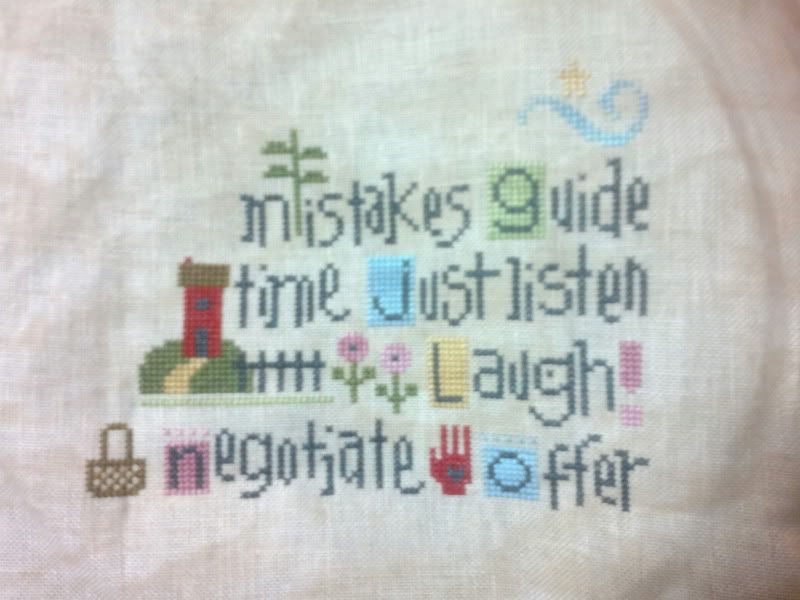 I hope everyone is getting in some serious stitchy time. Don't forget to post your IHSW updates - I can't wait to see everyone's progress.
If you don't know about the IHSW, click on the cute little Hermie in my side bar - He'll take you to Joyce's blog where you can sign up and join in the fun of the International Hermit and Stitch Weekend.
Happy Stitching!
xxx
K