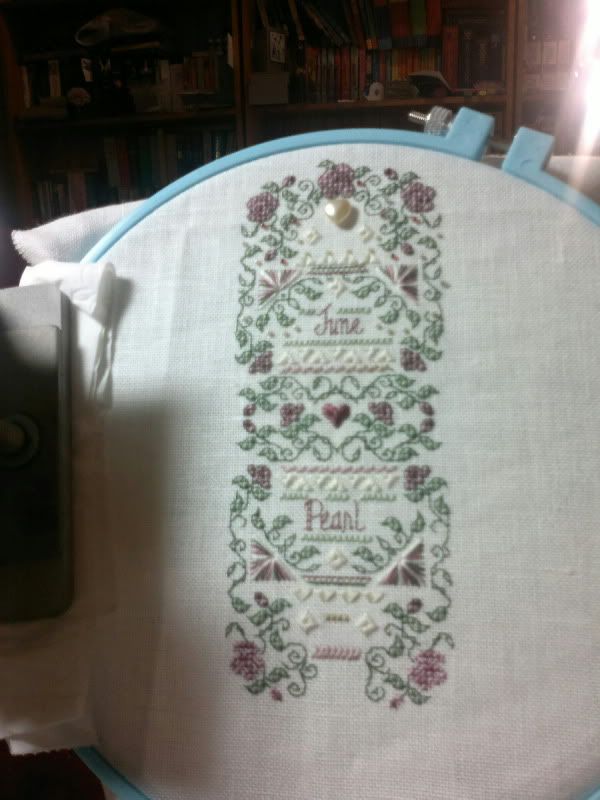 Almost, almost, almost done on the June Sampler. One flower and beading to go!
Dad's fish - the Kreiniks have finally arrived so here's the "before sparkly bits" photo: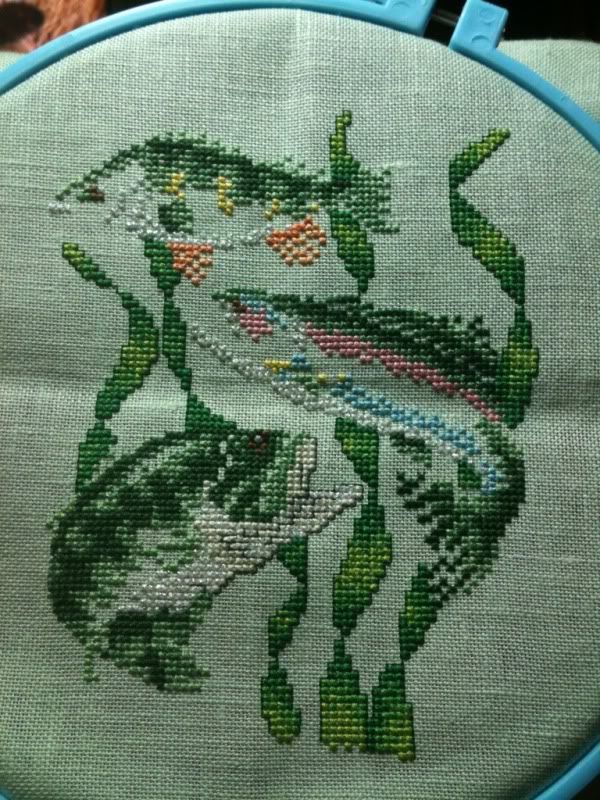 ...and Lizzie Kate got a teeny bit of attention too: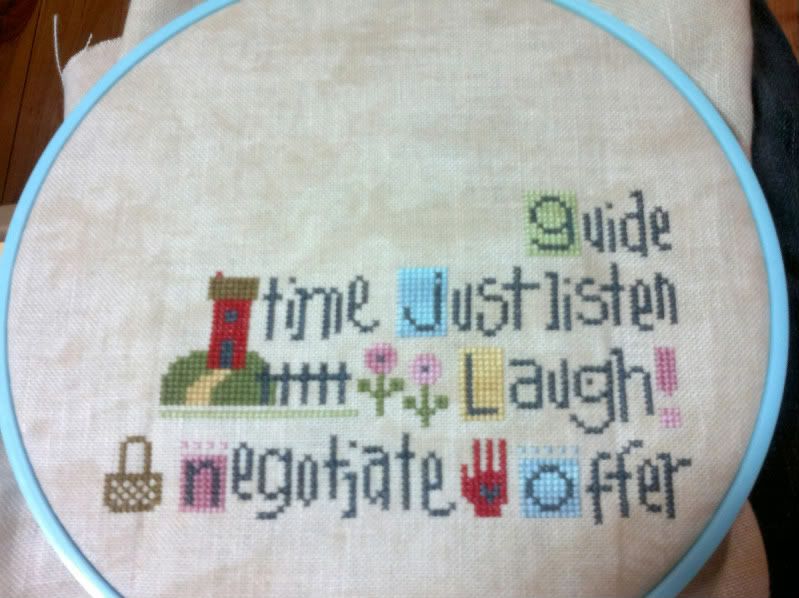 I haven't achieved anywhere near the amount of progress I intended. Life has a habit of getting in the way. But any progress is better than none and I have enjoyed every stitch, which I believe is the whole point of this addiction of ours.
IHSW this weekend and the end of about.com's SWAT. Hopefully some stitchy time there somewhere.
Happy Stitching Everyone
xxx
K