'member how I wished for more stitching time for Christmas???
Well, guess what Santa brought me?
Woo Hoo!
I actually had time Christmas Eve, Christmas Night and then again this morning to sit down and stitch. I've finished "Hope!"
I didn't think I'd be done before the weekend but not only have I finished my Crazy No 9 but I've got a recognisable unicorn appearing on No 10!
Thank you Santa.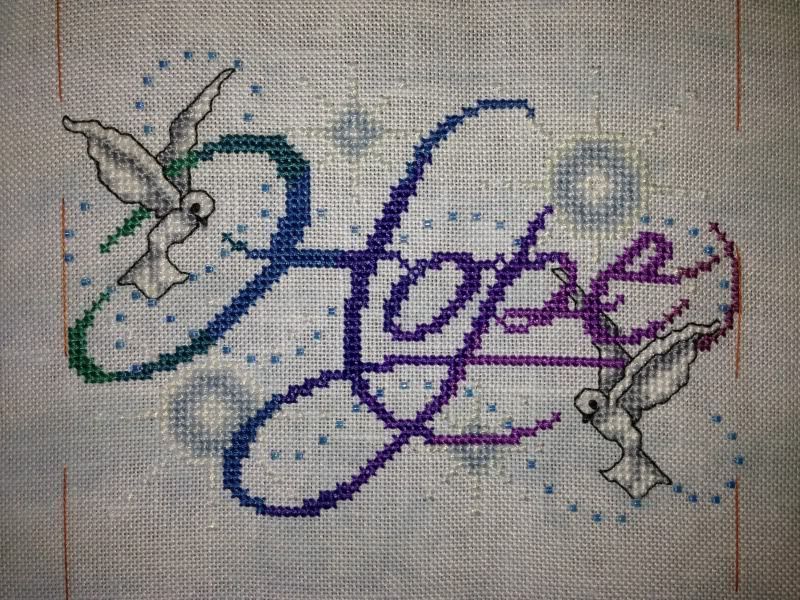 "Hope" Joan Elliott's Inspirational Words
Crazy January Challenge 2012
Finish number Nine
32 ct Antique Blue Whisper Linen
Here's "Imagine". We're going away for the next two days. I don't expect to get much stitching done but I didn't think I'd get my stitchy Christmas either. I'd like to finish this one at the weekend... Fingers crossed... or maybe not fingers, that would make it difficult to stitch! I'll cross my legs instead. *wink*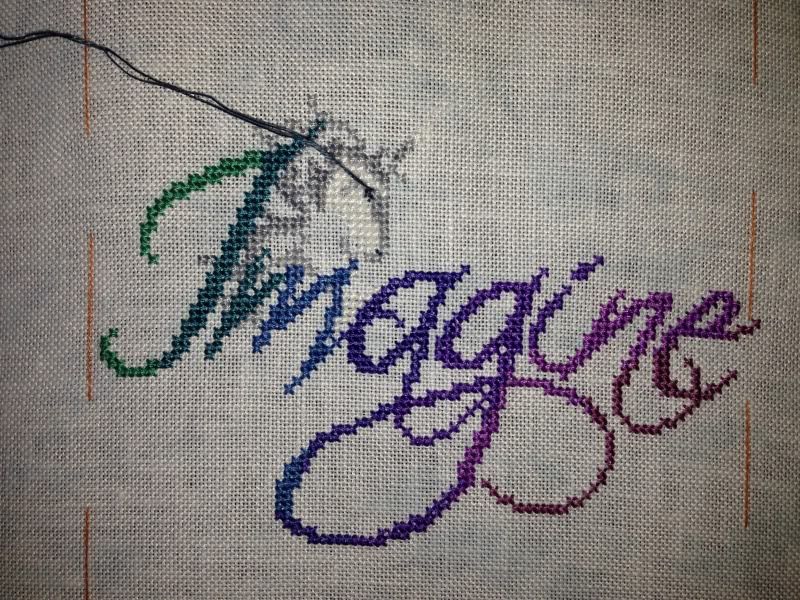 Finally, here's the three completed words, all together.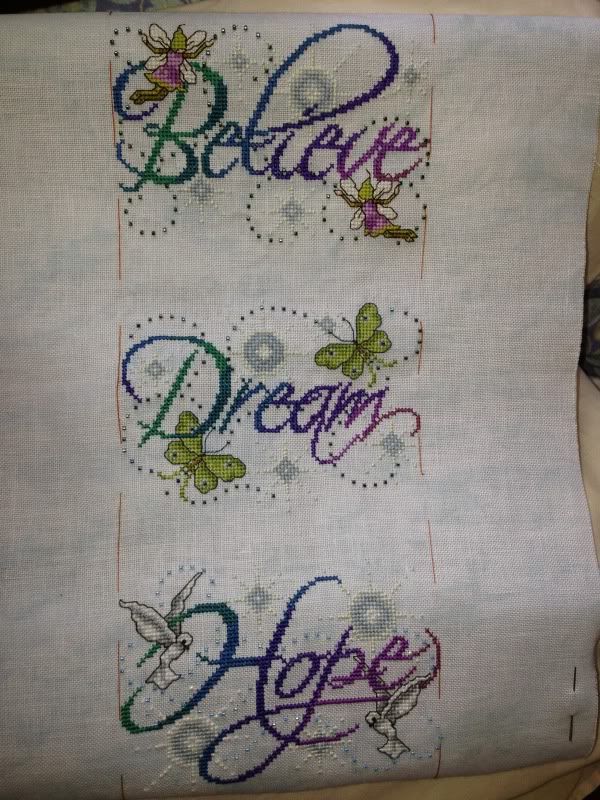 I hope you have all had a wonderful Christmas. I'm looking forward to re-connecting with all my stitching friends here in the blogosphere. I have missed you in the past few crazy months.
xxx K