Woah, hold me up! Two blog posts in a row!
So, I just realised that I've come back just in time for the last hermitting weekend of the year - yay!
I stitched for several hours both nights of the weekend and as a result have now completed crazy number eight.
Here is "Holly and Ivy" from Shepherd's Bush. It came in kit form with gorgeous silks and linen provided. I've never used such a beautiful piece of linen. It's so soft - it's a 30ct R&R, I believe and I think I will be saving my pennies to invest in a few pieces. It's hot off the hoop, please excuse the "un-ironed-ness."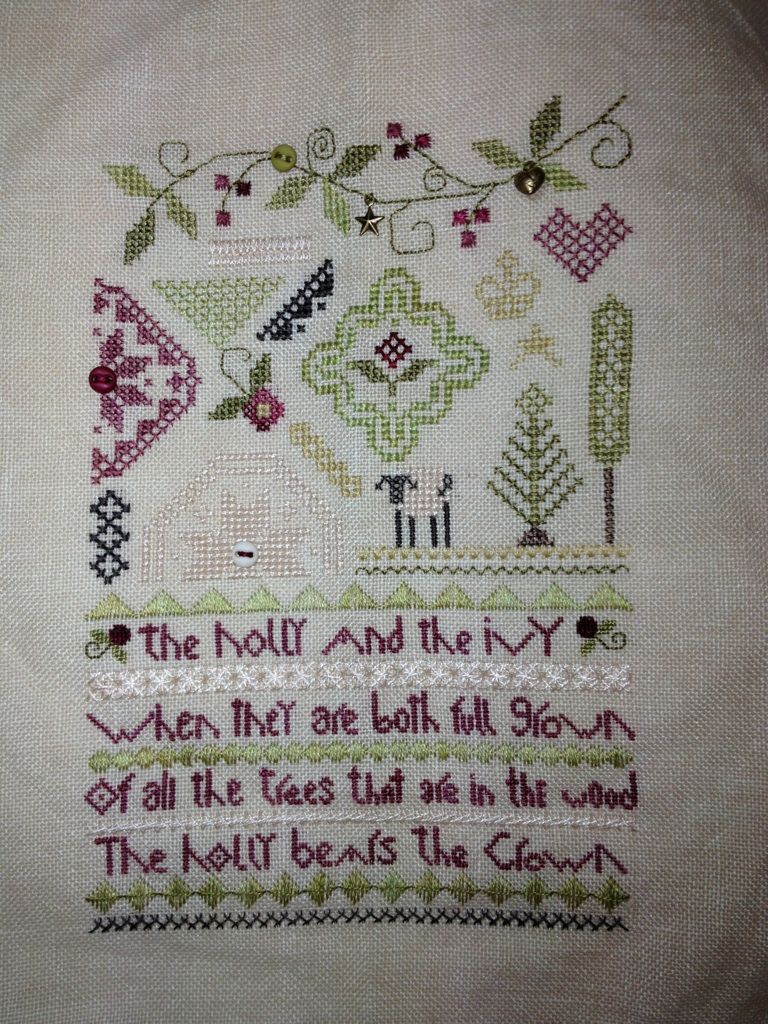 The words are stitched one over one. The crosses in the top part are one over two...except for the moment I realised I had stitched the centre motif using two threads! Aaargh! It was a moment of panic and then a realisation that my stinginess with thread really is a blessing in cases like these! I had plenty of silk to spare and am already planning on using these leftovers to substitute in a LHN piece next year...