LOL...
I posted a while back that Guy went through my
123stitch
wishlist and chose some bits and pieces for my Mother's Day present. The package duly arrived and I was rather impressed with his choices although because he picked at random, I have to admit I haven't got the foggiest clue just which charts the threads and beads belong to. I can narrow it down to the threads most likely being Nora Corbett designs as they are all Crescent Colours but the beads... well, who knows! They sure look pretty in my boxes though. *grin*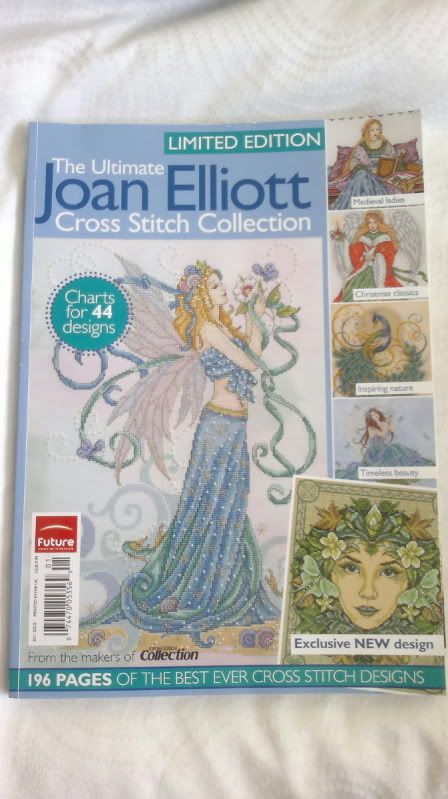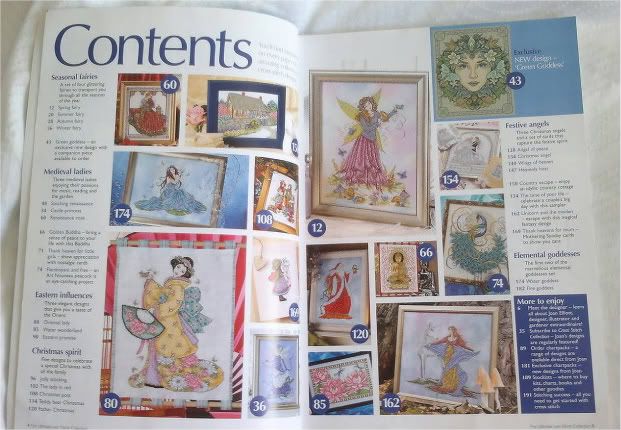 I also managed to get my hands on a copy of the limited edition "Ultimate Joan Elliot Collection." I didn't think I'd manage to get a copy - we don't often get the special edition stuff here in Australia and if we do, it costs a bomb! Anyway, I found a reasonably priced copy on e-bay and bought it, yay. I've since heard on the grapevine of a fellow stitcher in Oz who has picked one up in her local newsagent but all I know is, I haven't seen it in mine and I'm happy I bought the copy I've got, when I did.
Hmmm what else should I confess... ok...whilst "wandering around" on e-bay, I found a seller who was auctioning off a "deceased estate" including a pile of Mirabilia charts. She had them on "best
offer" so I got cheeky and offered $3.50 each for four Mira's and two Lavender and Lace...she accepted. Postage was minimal so I aquired six brand new, unopened charts (albeit with a faint miasma of cigarette smoke) for $25USD. Many of you will have heard me rattle on about the excellent exchange rate currently from USD to AUD, so this cost me $21.56AUD... Keep in mind that just one Mira chart alone cost around $22 here in Oz... SCORE!!!
A few weeks ago I was blessed very unexpectedly, with a $50 pre-paid mastercard. I've been working voluntarily with the bands at one of the primary (elementary) schools that a large number of my music students attend. The band master and committee decided I deserved some recognition and gave me a thank you card that made me cry, lol, and the pre-paid card. I, of course, hopped straight onto my 123 wish list and started working out how I could get the most for my money...
I ended up with:
Here Comes Treble
and
First Bass
, from Ink Circles and all the Crescent Colours for them too.
Lavender Luminescence
from the Sweetheart Tree plus the one colour of Mill Hill beads and Weeks Dye Works floss I didn't have.
Believe
from Stoney Creek...
I felt very spoilt :)
Lastly, I "accidently" ended up at the (not so local) LNS again just last week... they had that pesky bowl on the counter again - you know, the one with all the "I need to be bought by YOU" floss in it - I came home with another pile of Gloriana silks for a dollar each, Caron Soie Cristales for two dollars each, Crescent Silks for two dollars and finally four Crescent overdyes for fifty cents each... oh yeah, and one Gloriana Silk Ribbon for a dollar that will go perfectly on another piece I have stashed away...
Oops!
Oh man... I'm in trouble aren't I...