Wow, you know how it is... you pick up a "small project" and think for sure it'll be done in a month at the most... well, somehow, this one has turned into a six month plus marathon. LOL!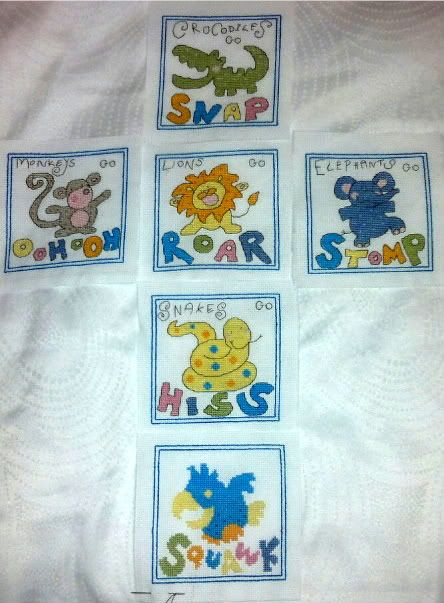 All that's left now is the backstitch on the parrot, then assembly. I figure if I post, then I'll stay accountable and actually finish the thing before the end of the month!
When finished, this will be a toy cube for a cute little man who's going on eight months old.
I'm planning on whip stitching the sides together as you do with a biscornu... sounds simple! If I can manage a
"15"
surely I can make a cube...
Wish me luck! I'll finish the backstitch tonight I hope.
HAPPY 4th of JULY wishes from Australia to those of you in the USA! Safe travels if you're out and about :)
xxx K