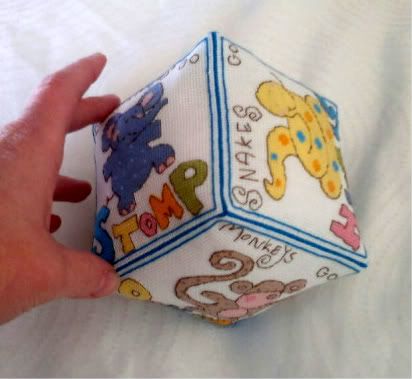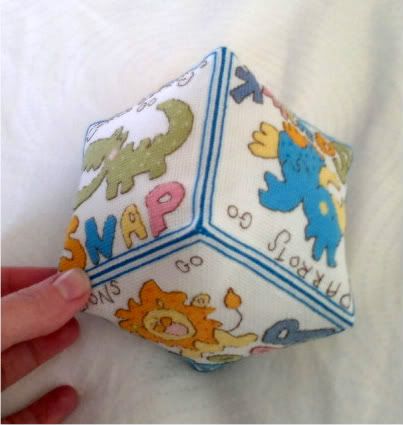 The cube is FINISHED!!!
Finally. It only ended up taking five and a half months in total. Actual stitching hours: approx 65.
It's got a rattle on the inside which I thought was rather clever. It's one of those little cat toys - a rolling, rattly ball... I'd quite like to keep it for myself, LOL!
So, the nitty, gritty details:
Stitched on 16ct white aida. DMC floss. Chart from "The World of Cross Stitching" magazine, issue 168.