Sat up late last night - or rather early this morning - as is my weekend habit, watching the Singapore Grand Prix. Two hour race, lots of excitement and importantly, lots of (mostly) uninterrupted stitching time...
Thus, here is my LK ABC: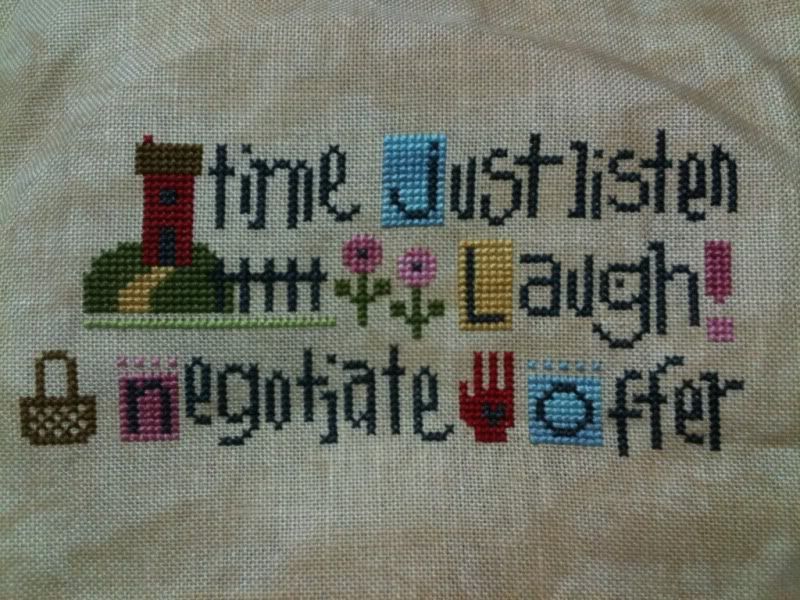 I realised not long after I started, that I had miscounted the stitches between the basket and the 'n' to the right. I'd decided to leave it and bluff my way around it but the more time has passed, the more it annoyed me. Part of yesterday's stitching effort inevitably became a frog session. The basket is now correctly placed and I am much happier. Frogging is always a worry when the project is purchased in kit form but this time, I managed to unpick the thread without damage and restitch the basket without thread wastage. I'm a bit of a stinge when it comes to my threads. I regularly stitch with an "empty needle" and use my needle threader to catch the tails at the end, so I shouldn't run out but I didn't want to take the risk.
Are you a Thread Stinge? What about fabric? I like to keep my scraps, you never know when they might come in handy!
xxx K