Really, I didn't. It just sort of happened...
I mean, they're such pretty colours and I could hear them calling my name...
I just had to start the Lizzie Kate ABC's of Parenting!
This is my floss toss from a couple of weeks ago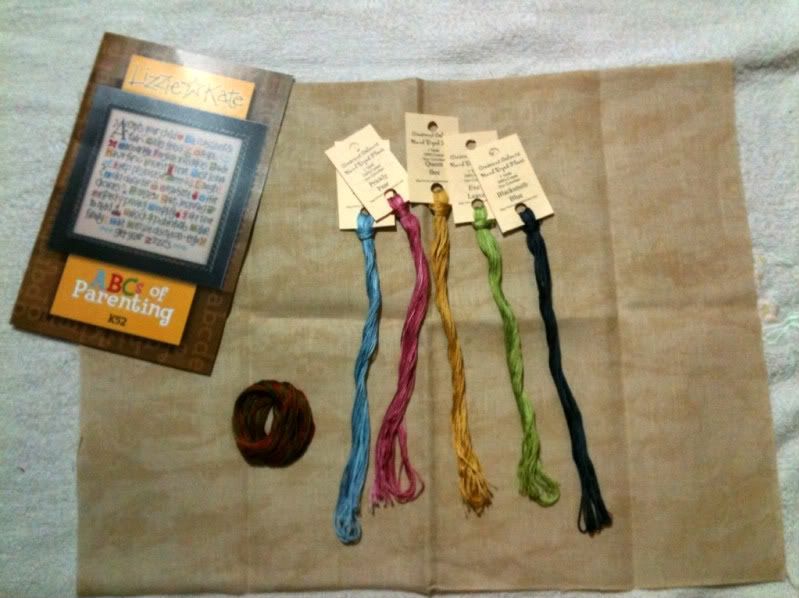 . . . and this is my start from last night.
At work on Friday, I finally finished the last advent calendar piece - Happy Dance!!! Now I can get started on the actual calendar. (yeah, yeah, I know - the eyes aren't done yet. Haven't decided whether to bead or french knot. For the record, I hate FK's... )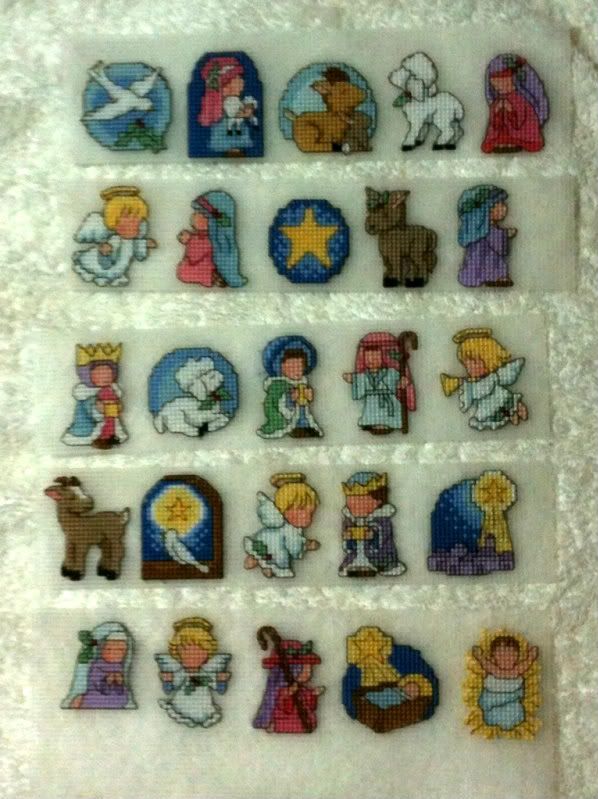 And after several months of neglect, I put in some stitches on Mum's June sampler... it's not far off finished. I should have done some more work on it instead of starting the Lizzie Kate but, well, you know, I didn't mean to start anything new...