Progress photo for Saturday...
Started the day with a floss toss (see
previous post
). Almost went with a 32ct wedgewood lugana but decided the mint green Belfast suited the piece much better.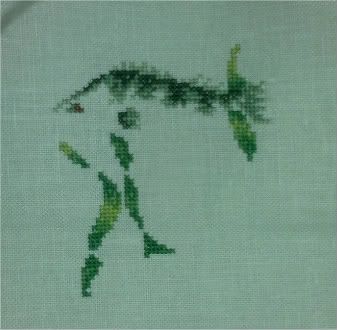 Ed to add: Oooo, have just spotted I have some new followers! Welcome! It's lovely to have you here.
xxx K