Right now, I'm working on a huge piece called "
Queen of Hearts
" from Heaven and Earth Designs. It has a total of 317 500 stitches. I'm estimating it'll be finished in time for my DH's 60th birthday - in 15 years time! I started her at the beginning of March. Now at the beginning of April I've completed 1600 stitches... yup, right on track for that 15 year target. At the moment it looks like nothing but a square of black. I assure you though, there are three different colours meandering their way through that square... really, truly, there are!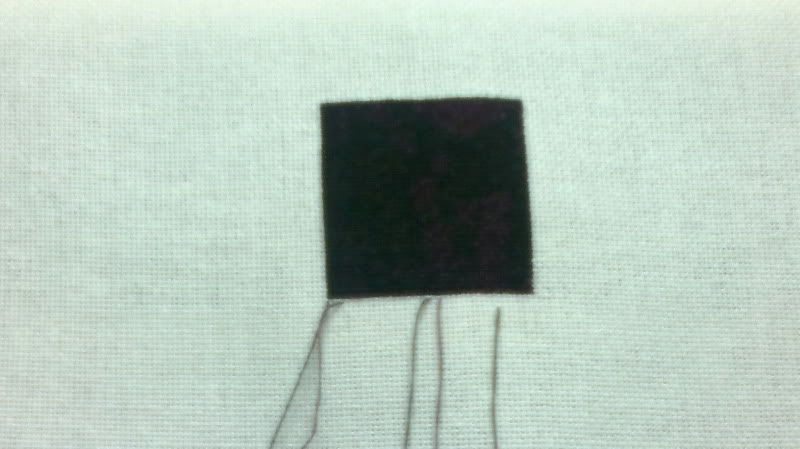 "Queenie" 1600 stitches in.
I'm stitching her on 32 count antique white Lugana. '1 over 1'. So, this means that in a 1 inch square, you'll find 1024 stitches... apparently I'm a mad woman with a death wish for my eyesight. Actually, the real reason for stitching her on such small count fabric - she's huge. By stitching on a smaller count fabric, I not only end up with a finished piece several inches smaller but I save dollars on fabric and floss and framing! Saving dollars is important: means I can spend those saved $$$ on . . . more stash!


LOL

xxx
K