I finished my first Nora Corbett/Mirabilia piece on Monday!
I started the "Letters from Nora" T last year. I couldn't finish her once our Australian summer arrived as hand-dyed floss and sweaty hands just don't go well together. Now the weather has cooled down and the horrible humidity is no more, I was able to get all the beading done.
My sister's birthday is at the end of April, I really wanted it finished in time.
And here she is: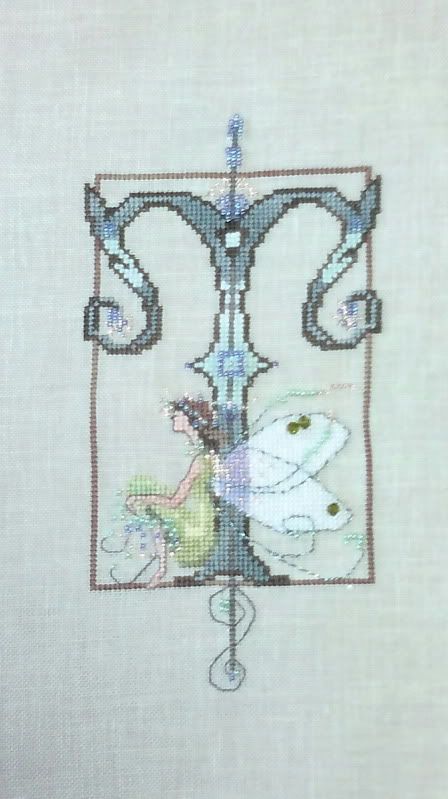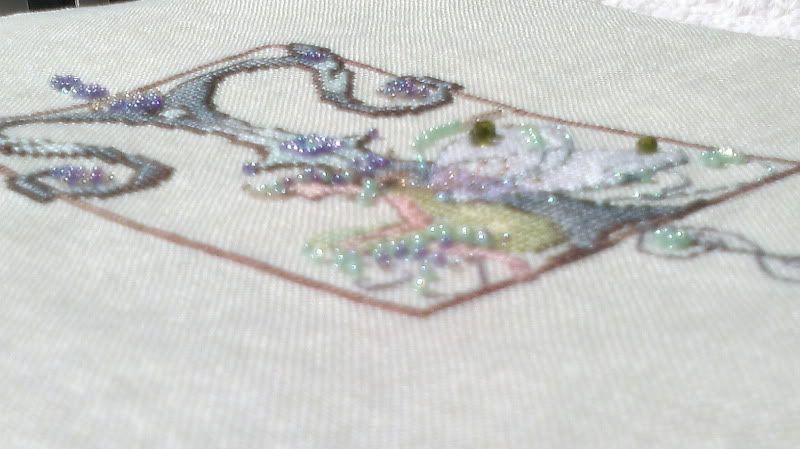 The colours are way more vibrant in real life. I used the beautiful hand-dyed, variegated Crescent Colours floss and Mill Hill beads on 32 count Waterlily Linen by Wichelt.