I feel like I had a rather productive stitchy weekend! Not at all the norm, LOL.
Saturday, I didn't get started until late but like I posted previously, I finished my exchange ornament - to the dulcet tones of Mr Michael Buble.
Have just returned from the post office and said ornament is now winging it's way to Christmas in the Northern Hemisphere. Pictures will come when my person receives her ornament. Actually, it's only just occurred to me that I will also be the recipient of an ornament, sometime soon! How exciting! I forget that an exchange goes both ways, LOL. I get so much enjoyment out of stitching for my person that receiving something in return is always a bit of a shock!
IHSW December 2011
Mapping and gridding for JE Believe/Dream/Hope/Imagine: Done. (Part of CJC 2012)
Map and Grid fabric for Ink Circles First Bass/Altogether Now/Here Comes Treble: Done! (Part of CJC 2012)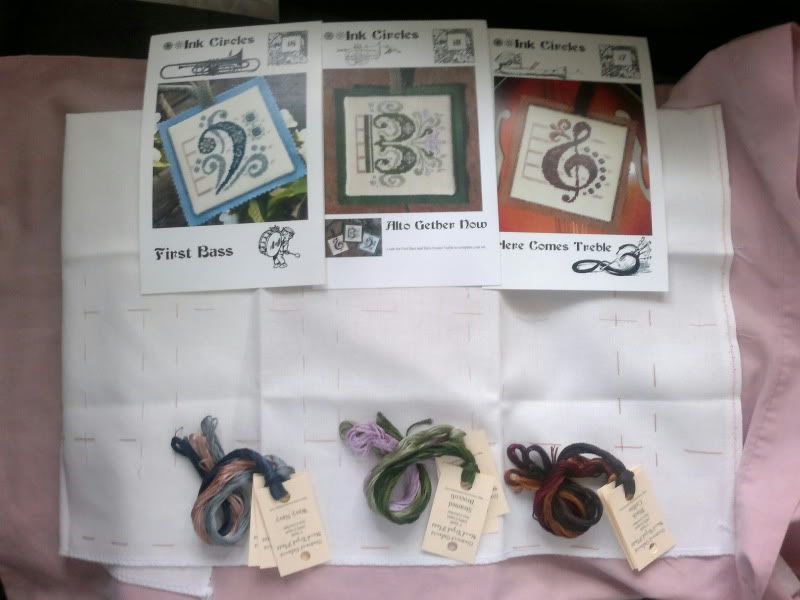 This will hang above my piano in my music room when it is complete.
32ct Antique White Lugana
Floss Toss for Mirabilia Christmas Elf Fairy. (Also part of CJC 2012)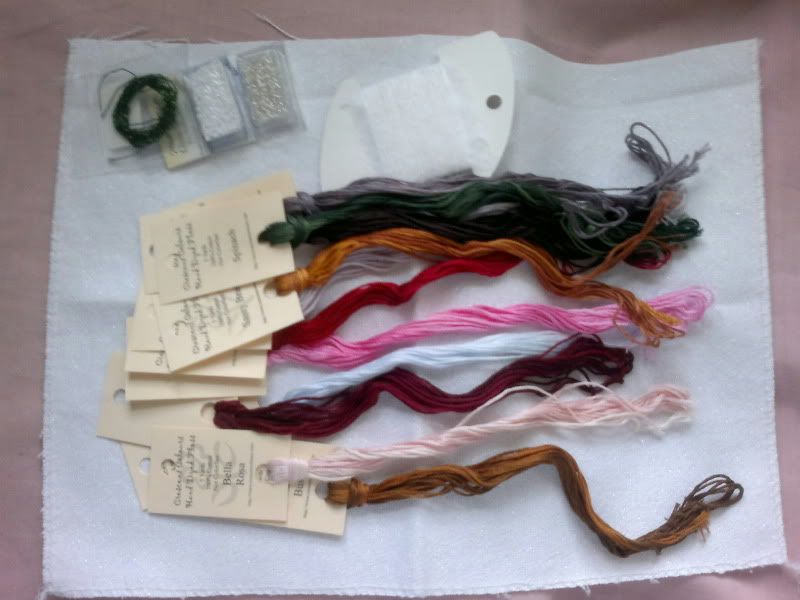 32ct Opalescent White Lugana
It's so pretty and sparkly. I wish the photo could do it justice.
So all in all, I feel like this was a good end to the IHSW for me for this year. Thanks to Joyce for your organisation this year. I look forward to participating again in 2012.
I'm hoping to have one more happy dance before the end of the year - I'm so close to done on "L." If the weather stays cool instead of hot and humid, then it will be possible.
Have a great week in this run up to Christmas. We'll be putting up our tree in the next day or two - better late than never I suppose.
LOL
xxx
K