Just a quick fly by tonight. Must go to bed. I have a brand new clarinet student in the morning and it wouldn't do to appear hung-over in her very first lesson would it!
Yesterday, Day 11, I started work on Woodland Enchantress by Ruth Sanderson for Dimensions Gold Collection.
I love it! I haven't worked on aida in yonks - this is 16 count, really stiff (feels like stitching on cardboard!) I'm using a huge needle and the thread strand count varies between three and five! One lot of tweeding so far combining two strands each of two different colours. All the background is done in half crosses. It was a fun piece to get started on and difficult to put down!
I strongly suggest you stand back to look at this one - the percieved effect of distance in the picture is fantastic. The dark strip on the right is a tree trunk. The blue/grey on the left is a tree in the far distance!
Day Eleven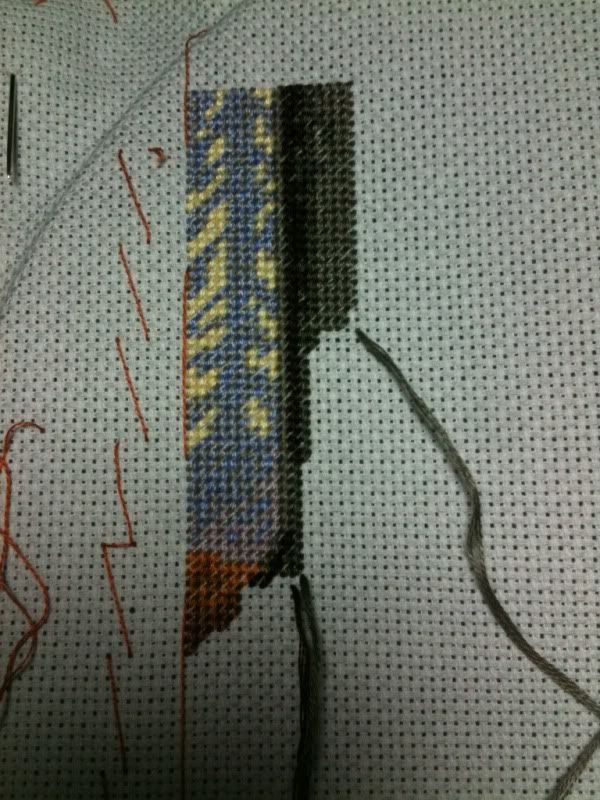 Woodland Enchantress.
Ruth Sanderson/Dimensions Gold Kit
16ct Cove Grey Aida.
Currently working only in half stitches.
Day Twelve. Today, I started a piece that has been hanging out in the wings for years. I bought a Charles Craft Baby Afghan before Jacob was born. I never found just the right pattern to stitch on it and now, obviously, my babies though they still are to me, in reality they are big kids now and don't need a baby blanket anymore.
One day a couple of years ago now, I discovered
Ellen Maurer-Stroh's
gorgeous (freebie)
Garden Alphabet
and that was that. So now it's finally underway! Yay!
Photo makes the flower look blue - it's actually the 300's shades of purples (333, 340, 341...)
Day Twelve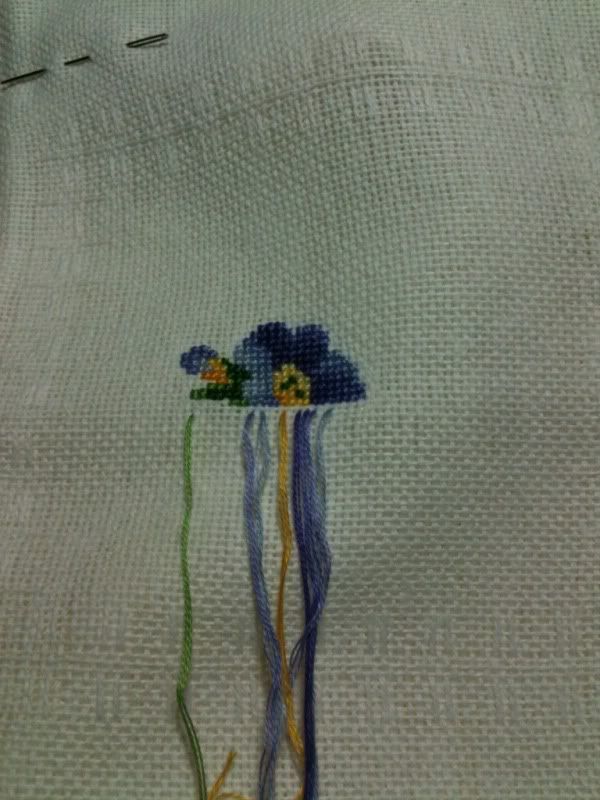 Garden Alphabet: Ellen Maurer-Stroh
Stitching 3 over 2 on18ct Afghan Cloth.
Only three days left of the crazy 15... nearly there! Oh my goodness... Tomorrow, hmmm... stay tuned :)
xxx
K