and it sure feels good!
As much fun as it was, starting something new every day, I was reaching that point of fatigue where all I wanted to do was see progress.
January 16th, I continued to work on Celtic Christmas - no photo for now, it's just more of the endless sea of red, LOL, and I went back to First Bass.
This is as I left it on January 1st: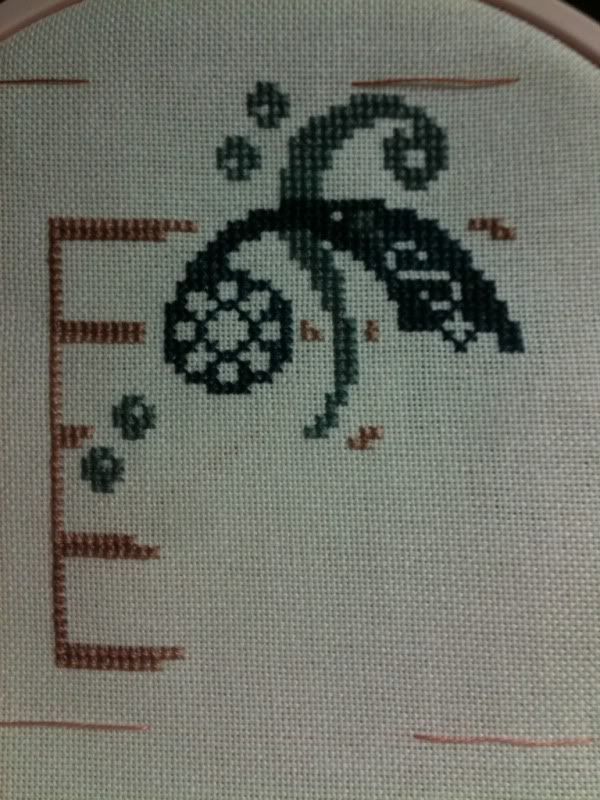 This was after a little more time on January 16th: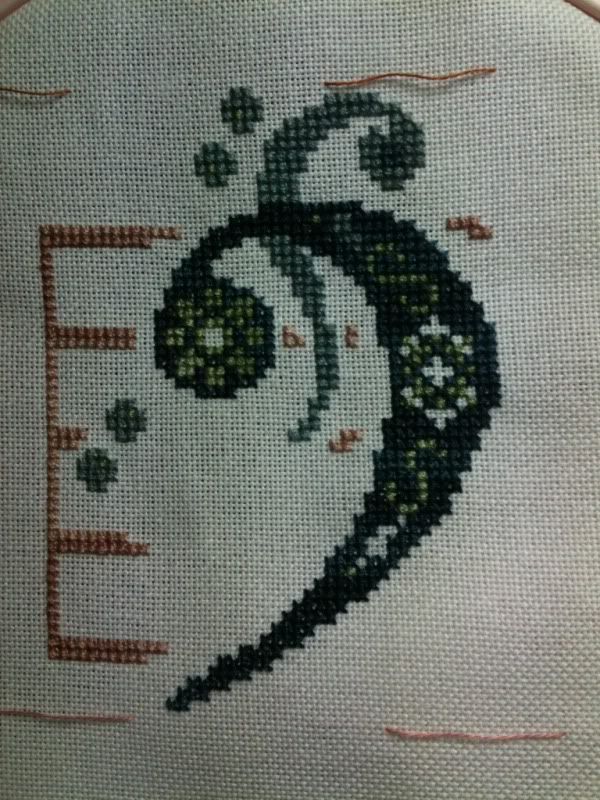 It's not going to take much more to get this one finished. Yay!
I was picturing myself surrounded by a pile of UFO's at the end of the year but somehow, I WILL get these WiPs whipped into shape asap!
Happy Stitching y'all, don't forget IHSW coming up this weekend!
xxx
K