I started my first ever Shepherd's Bush sampler today.
I'm in love.
I fell in love with the SB designs mid last year. I was extremely lucky to pick up several kits, ummm... five...yes, five... at an utterly ridiculous price at my (not so local) LNS - you know, the one with
The Basket
that has trapped me more than once this past year... They were discounted down to $10. Uh-huh, yes, I said $10, each, for the chart, fabric, silk and embellishments. Actually, one of them may have been $30 but it's original price was $55. One just cannot leave that sort of thing in
The Basket
now, can one?
So today I decided to start "Holly and Ivy."
It is the loveliest piece to work on. The fabric is soft, the silks even softer! They are a mixture of Gloriana, Belle Soie, Thread Gatherer and another that escapes me right now. The chart is so much fun - one over two on 30ct linen for the crosses. I also got to do some Rhodes stitches for the holly berries.
The frogs came to visit yet again but I think they're getting the message (finally) that they are not welcome here.
Day Nine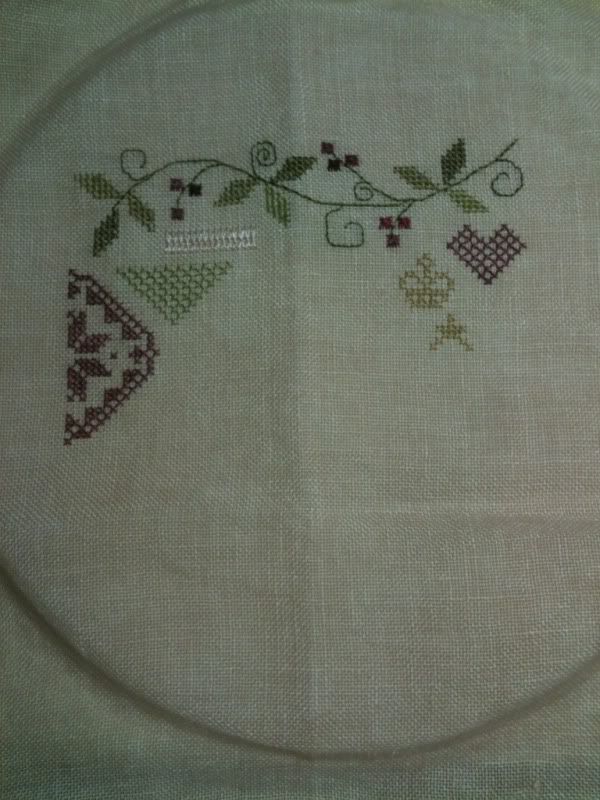 Shepherd's Bush "Holly and Ivy"
30ct Parchment Linen, Mixed Silks.
Ok, so now I'm checking in for the WiPocalypse:
Before I got stuck into the 15, I managed to stitch bit on my Lizzie Kate ABC. I really love this piece and I'm hoping to have it finished by the middle of the year. It stitches up fast and is one I'm able to take to work. It's surprising how much I can get done in the odd three minute window three or four times a day.
January WiPocalypse
Lizzie Kate
Progress from the Tent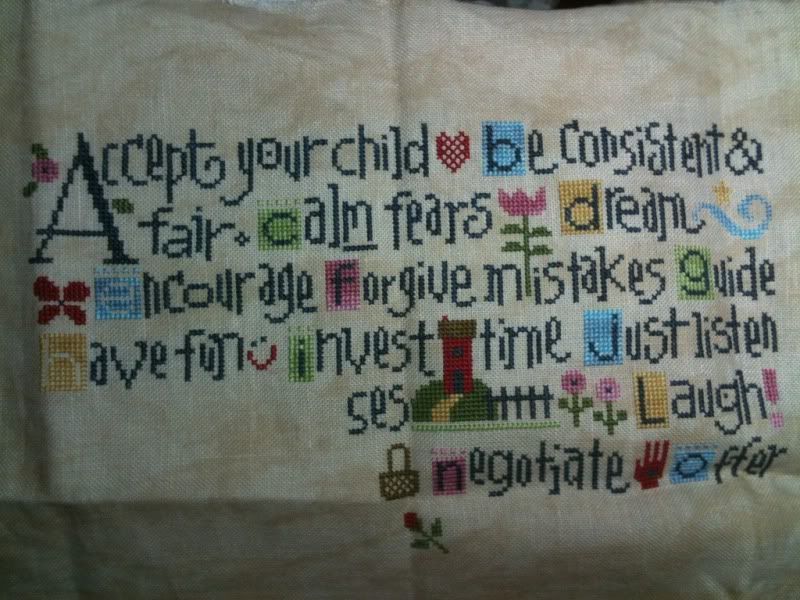 Lizzie*Kate "ABC for Parents"
28ct linen. Crescent Colours floss.
I'll head over to
Measi's Blog
now to post my check in - if you haven't signed up for the WiPocalypse yet or somehow you've completely missed what WiPocalypse is all about, then I strongly suggest you hit that link I just added and scoot over there yourself!
Even if it's just to drool over all the WiP's people are checking in!
LOL
Happy Stitching!
xxx
K