These last two days have been the most stressful starts!
I had intended to start a Sweetheart Tree piece for day 14 but just could not decide on the fabric. I know if I'd just settled for whatever I already had, I'd regret it. So I set it aside until I find the right piece.
Whilst rummaging through my fabric I had a sudden lightning bolt moment and realised I have a piece of fabric that will look great for another piece I've got kitted up, minus fabric, 'cause again, I couldn't decide. I pulled out the chart and bits and bobs, found the fabby - checked the measurements, LOL, and then started pulling bobbins from my boxes!
It's another Stoney Creek. If I get it done this year, that will be three SC finishes, three years in a row. The amount of confetti and the sheer number of flosses in an SC is enough to rival an HAED - imho anyway.
Day Fourteen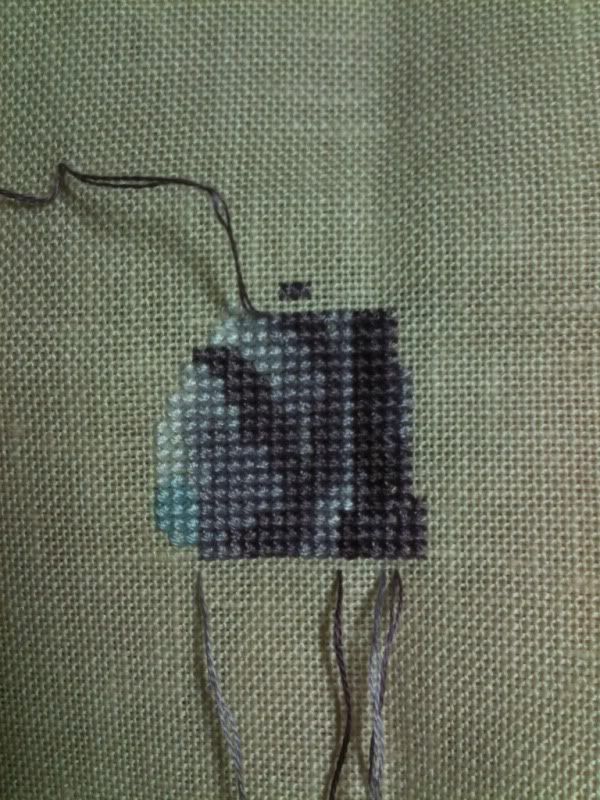 O Holy Night: Stoney Creek
32ct Antique Ivory Belfast Linen
DMC floss
And now, for number 15....
The beginnings of my L&L Celtic Christmas Conversion...
Day Fifteen
Celtic Christmas (Conversion)
Lavender and Lace
32 ct Black Belfast
DMC floss
Stitching the fifteen has been a whole lot of fun. I've stitched more in the past few weeks than I had in ages. I think I'll spend some focus time on Celtic Christmas and rotate back through the 15 in short bursts for a while.
The fifteen now become part of my WiPocalypse, along with the L*K alphabet, the Advent Calendar, Queenie and JE's Little Summer Fairy... My goal is to finish "Twelve in '12." I made it past the "Eleven in '11" goal, so I should be able to get pretty darn close I think :)
In other news, it's
SWAT
time at about.com - come on over and join us if you're keen to get some focussed stitching time this week and if I'm not mistaken, we're about to hit the first IHSW of the year too! Click the little "Hermie" linkie over there -----> if you need more info!
Happy stitching everyone. I'm all stitched out for tonight.
I'm off to bed to dream about rainbows of little crosses!
xxx
K