Today I started Joan Elliott's "Believe."
I wish the camera would capture the colours more accurately. They are such jewel-like shades. It's gorgeous. I'm missing the two colours I needed to finish the letters. I placed an order at 123 stitch before Christmas and a three week wait is usual before my package will arrive in Australia - so fingers crossed they'll arrive tomorrow, ready to work on day six!
These designs have plenty of beads but no braids or filaments. I wanted a bit of sparkle, so I've started adding some Kreinik 032 BF to the stars. Just one strand of BF with two strands of floss, I only want a hint of sparkle.
Day Five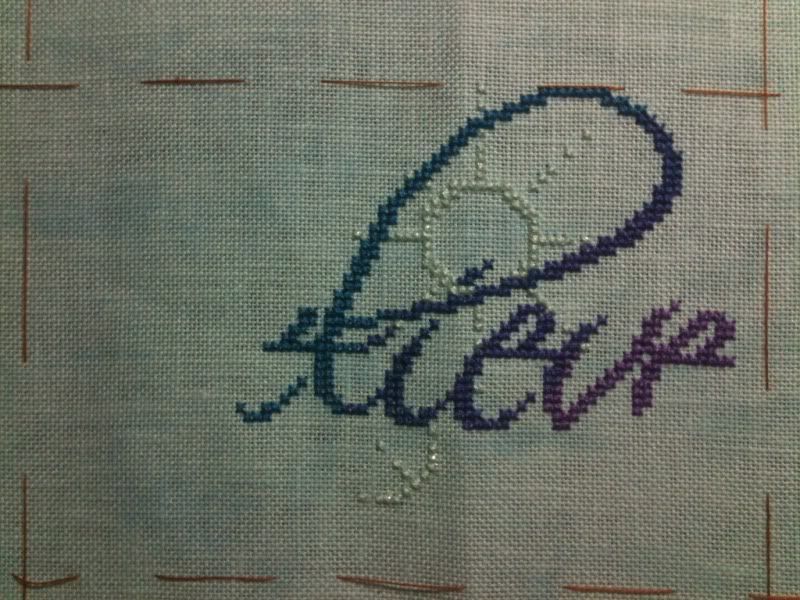 Joan Elliott "Believe"
32 ct Vintage Blue Whisper Belfast Linen
DMC floss. Kreinik Blending Filament
Well, off to bed. Onward to day six. I intend to start JE's "Dream" but there will be far less stitching time tomorrow as we have visitors coming for the day. I won't get to stitch at all until the kids are in bed.
Happy Crazy Stitching Everyone :D
xxx
Kirstin